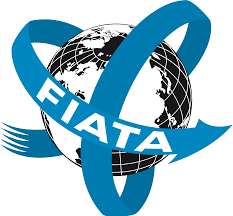 As part of our service and quality systems towards our clients we are affiliated and/or registered with multiple certifications and quality networks. This not only ensures our clients of a high service level in our activities but gives them assurances, benefits and a broad range of services around the globe.
Our most recent accreditation is with International Federation of Freight Forwarders Associations. Please find our certificate here.
As Individual Member (2019) we choose to identify ourselves with the objectives and rules of FIATA, e.g. the Business Integrity Statement. FIATA, a non-governmental organisation, represents an industry covering approximately 40,000 forwarding and logistics firms, also known as the "Architects of Transport", employing around 8 – 10 million people in 150 countries. It is recognised as representing the freight forwarding industry by many other governmental organisations, governmental authorities, private international organisations in the field of transport such as the International Chamber of Commerce (ICC), the International Air Transport Association (IATA), the International Union of Railways (UIC), the International Road Transport Union (IRU), the World Customs Organization (WCO), the World Trade Organization (WTO), etc.